Admissions Process
---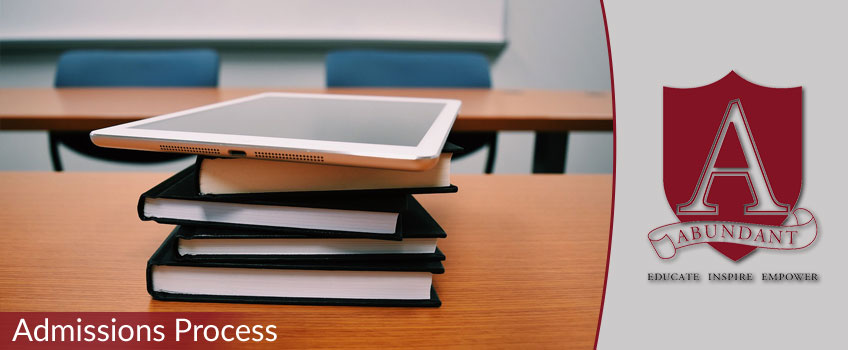 After completing A short form ON THE Apply Now page, you'll be automatically forwarded in your web browser to complete the full application form. One email will ask you to validate your email address before you can complete the full application.
By submitting the following application:
You agree that all information provided in your application is true and complete to the best of your knowledge. You understand that the discovery of any false information provided may be grounds for rescission of admission and registration and/or dismissal.
You understand that for those programs that are virtual live instruction, you will be required to have a desktop, tablet or laptop for your academic program and that you will take appropriate measures to obtain one to participate in a program.
Seven Easy Steps to Apply
ADMISSIONS
1. First-time applicants should use the online application.
TAKE THE PLACEMENT TEST
2. The placement test has been waived at this time for all entering students.
MEET WITH A VIRTUAL ADVISOR/ADMINISTRATOR
3. Academic advisors assist students in exploration and the decision-making process regarding.
Schedule a virtual meeting (We will provide url link)
ADVISEMENT
4. Choose program of choice
We offer various virtual session options that will fit into any schedule.
APPLY FOR FINANCING
5. Abundant offers a few payment options to students.
Visit our Financial Assistance page.
FINANCING
6. Abundant offers many payment options to students. Visit our Financial Aid page for more
Information.
TUITION & PAYMENT
7. Make a Payment
For any queries relating to admissions, please email us at info@abundantwork.com