Professional Credentialed Nanny Online
---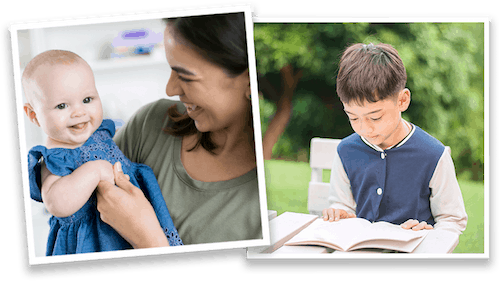 A nanny is a childcare special¬ist whose workplace is a family's private home. A nanny is employed by a family to provide the highest level of customized childcare and to give personalized attention to the family's children. A nanny may be employed full time or part time, and the nanny may or may not live with the family. The nanny's role is to provide support to the family by serving as a loving, nurturing and trustworthy companion to the children.
Ideally, a nanny will have special¬ized childcare skills, a deep under¬standing of children and a genuine love of caring for children. A nanny offers the family convenient and consistent high-quality childcare by meeting each child's physical, emotional, social and intellectual needs. In addition to traditional nannies who provide general childcare, "specialty" nannies exist to meet the needs of families who desire a caregiver with expertise in a spe¬cific area.
This program will prepare participants for working in home-based childcare as a professional nanny. This course covers an array of topics, such as how to identity and respond to children at risk, best practices in health and safety, and the science of child psychology and development.
Are you a nurturer looking to add to your repertoire of childcare skills? Are you looking to transition from a childcare provider to a professional nanny? If so, you can receive your education and learn the skills you'll need to reach the top of the nanny career ladder.
Career Possibilities
Graduates with a Professional Credential Nanny certificate are qualified to work as a child minder or nanny in private homes. A professional nanny should be able to find work wherever children need looking after by a trained, caring professional worldwide.
Occupational Outlook
According to US Bureau of Statistics (BLS), www.bls.gov, jobs for nannies are expected to grow at a rate of 9 to 17% in the period 2014 -2024. Although, more women are working outside the home and will need the services of a nanny, the rise in preschool for pre-kindergarten children will decrease the demand.
Salary Information
The web site PayScale, www.payscale.com, reports that nannies earn an average of $15.34 per hour. However Nannies have earn up to $25.00 per hour, depending on demographics, experience and education.
Coursework Requirements
In addition to criminal background and child abuse checks, basic courses required include:
• Communications
• Activities
• Families
• Infant care
• Guidance
• Child Care
• Child activities
• First Aid and CPR
• Nutrition
• Child Abuse and Neglect
• Water and general safety
• Health concerns of children
• Work placement
Skills Obtained:
Graduates with a professional credential nanny certificate may possess the following skills among others:
• Basic childcare skills
• Nappy changing skills
• Bathing skills
• Bottles preparation skills
• Communications skills
• Meal planning skills
• Laundry skills
• Organizational skills
• Planning skills
• Activities and playtime skills
• Business skills