(Bus) Communication Skills for Business Certification Online
---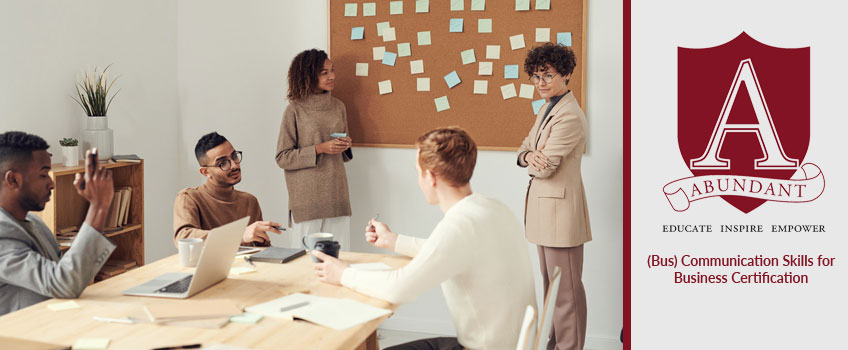 In today's workplace, soft skills are pivotal for success. Developing soft skills in the workplace can give candidates a big edge on the competition. Career Technical Education (CTE) and Vocational Education and Training (VET) departments know this, and many voices within education are touting the importance of soft skills, which is what communications skills are considered. Traditionally, soft skills have been avoided in certifications, but after research and deliberation, it was determined that there are enough communications principles that are widely accepted that it is possible to build a certification that could be accepted by the industry.
The Professional Communication program meets Certiport's exam objectives which validates that candidate's entering the workforce understand key communication principles and skills that are necessary to be effective in a work environment. While the key skill being measured is communication, the nature of this exam will also help students with the other 3 of "the 4 C's":
• Critical Thinking – which will happen as they think through how to effectively communicate
• Collaboration – which will stem from effectively communicating with others
• Creativity – which is required to present appealing communications.
"Your ability to communicate with others will account for fully 85% of your success in your business and in your life." – Brian Tracy, Motivational Public Speaker and Author