Medical Scribe/ Clinical & Administrative Medical Assistant
---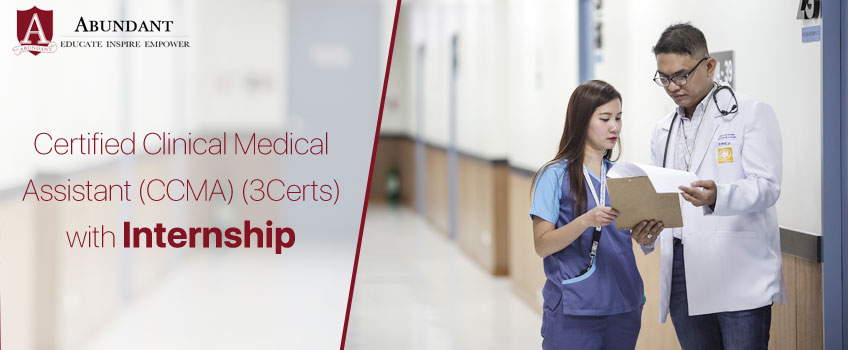 The Medical Scribe/Clinical & Administrative Medical Assistant covers various branches of knowledge including Medical Scribe, Medical Terminology, Anatomy and Physiology, Phlebotomy, EKG, and Medical Billing and EHR. Trainees likewise learn lab methods, clinical and indicative strategies, pharmacology, the organization of drugs, and medical aid.
ESSENTIAL DUTIES AND RESPONSIBILITIES of a Medical Scribe/Medical Assistant:
Consistently adheres and/or exceeds communication guidelines and expectations with patients, peers, and supervisors;
Communicates effectively by using welcoming words, proper tone of voice, appropriate body language, eye contact and smiling with every interaction;
Listens skillfully and displays a willingness and ability to acknowledge the needs, expectations, and values of others through the use of reflective listening and empathy conveyance;
Responds to needs in ways that are helpful and beyond expectation;
Works closely with the Physician to facilitate the accurate and timely completion of dictation for patient's medical records by entering the physician's verbal notes and diagnosis into the computer/electronic medical record (EMR) system;
Takes competent patient history and translates all required data in the EMR system;
Prepares the patient to be seen by the Provider;
Takes vital signs;
Reviews the patient chart to ensure that documentation is complete;
Counsels the patient, as appropriate (i.e., medical, family planning, etc.);
Performs medical procedures, as appropriate;
Screens nursing telephone calls;
Retrieves and files information into patient records;
Maintains a work environment; and
Performs or assists with lab testing, immunizations and/or other duties, as assigned.
Occupation Outlook
---
Medical Assistants held around 634,400 employments in 2016. The biggest job providers of medical aides were as per the following:
• Workplaces of physicians- 57%
• State, local, and private hospital – 15%
• Outpatient care centers – 9%
• Workplaces of chiropractors- 4%
---
Work Routines
Most medicinal collaborators work all day. Some work extra during their free time such as during weekends or other holidays or festivals to make some extra money. The work timings demanded is 24×7 so a medical assistant can do plenty of time shifts.