Certified Phlebotomy Technician–Hybrid
---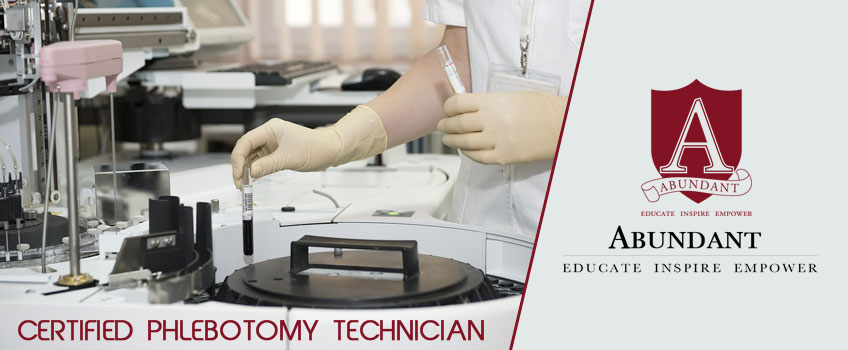 Phlebotomy Certification NJ
The Phlebotomy Certification Program trains students to become sound Phlebotomy Technicians in the healthcare circle. The Phlebotomy Certification NJ prepares and teaches technicians to draw blood for testing in a laboratory
We are Phlebotomy Training Experts who give both elementary training along with practical approach. The students become expert Phlebotomy Technicians upon the completion of the training period and land up secure job in healthcare field.
Phlebotomists and Their Employment Prospectus
After the successful completion of The Phlebotomy Certification Program, the technicians get recruited in the areas of hospitals, healthcare, blood banks, nursing homes and other centers. The demand for Phlebotomy Technicians is on the rise and is expected to reach new heights by the next decade. Phlebotomy Certification NJ renders a very promising career in the future.
Phlebotomy Certification NJ also trains technicians to get a promotion hike and become medical assistant, and attain higher posts in healthcare service.
Eligibility and Requirements
A graduate in Phlebotomy becomes eligible to undertake the examination for Phlebotomy Technician Certification that is offered by the National Health Career Association (NHA) and the National Phlebotomy Technician Certification Exam from the National Center for Competency Testing (NCCT) or American Society for Clinical Pathology, ASCP. The CPT (NHA) or NCPT (NCCT) or PBT (ASCP) allots credentials to graduates passing the exams.
The eligibility requirement, for the above mentioned credentials, as laid by NCCT, ASCP or NHA is subject to change without prior notice. ATI does not guarantee the certification from NHA, ASCP and NCCT as they are independent organizations.