Certified Medical Billing and Coding Specialist with Electronic Health Records (2 certs)
---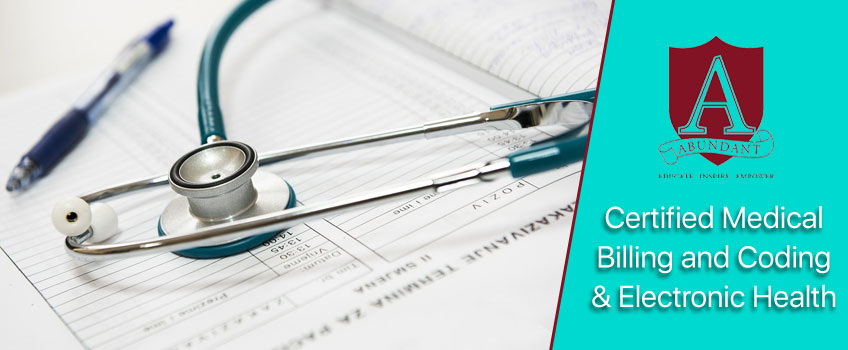 The Medical Billing & Coding certificate program will prepare students for one of the fastest growing fields in healthcare. Medical billing and coding specialists work on the administrative side of healthcare. One of their primary responsibilities is to convert diagnoses and procedures into identifying medical codes. These codes are then used by insurance companies for billing purposes as well as research and statistics.
The Medical Billing & Coding program at ATI will cover a number of subject areas including medical billing, medical coding, medical insurance, HIPAA, and electronic health records. The program will provide training for the ICD-10 code set which is currently in use.
---
Employment for Medical Billing & Coding
Incorrect billing costs insurance companies and the government large sums of money. This can result in large fines and potential lawsuits for hospitals, doctors, and other healthcare providers. As a result, healthcare facilities are always in need of highly qualified medical billing & coding specialists. These healthcare providers need well educated professionals to help eliminate the legal ramifications and high costs that are caused by incorrect billing practices.
Employment opportunities for certified medical billing & coding specialists are available in a number of different settings. Some billing & coding specialists are employed in doctors' offices, hospitals, pharmacies, ambulatory centers, emergency departments, or medical billing companies. Other opportunities may exist in nursing homes, clinics, surgery centers, or group practices.
---
Certification / Registry Exam Eligibility
Medical Billing & Coding graduates will be eligible to take the Certified Billing & Coding Specialist exam offered by the National Healthcareer Association (NHA), the Insurance and Coding Specialist exam offered by the National Center for Competency Testing (NCCT), and the CPC exam offered by the American Academy of Professional Coders,AAPC
Eligibility requirements for the CBCS, NCICS, and CPC credentials are solely determined by NHA, NCCT, and AAAPC, and are subject to change at any time. NHA, NCCT, and AAPC are independent organizations. ATI does not guarantee certification/registry exam eligibility.