Certified EKG/ECG/Phlebotomy Technician (Dual Cert)– Hybrid
---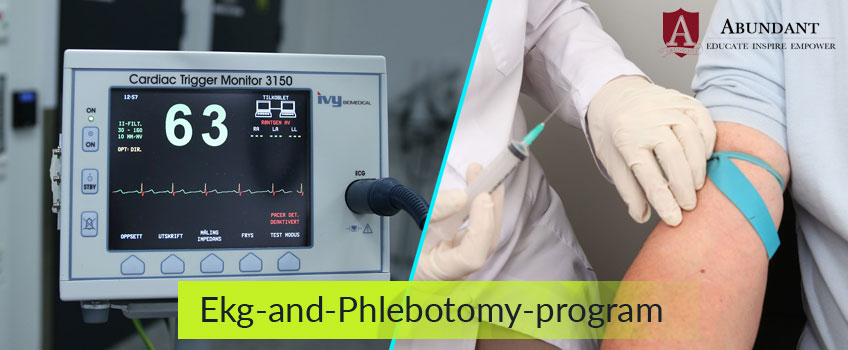 After completion of the dual program in Electrocardiography and Phlebotomy, the student is trained for two valuable skills in the healthcare industry. Electrocardiography Technician also referred to as an EKG Technician, is the person responsible for performing diagnostic tests on patients in healthcare settings to access the heart (cardiac) rhythm and rate.
The well trained EKG technician is an integral part of the health care team. A Phlebotomy Technician, or phlebotomist, is trained to draw blood from patients for tests, transfusions, donations, and research. He or she uses a variety of techniques, like drawing blood from veins, or performing heel or finger sticks. As a professional with these skills, you may enjoy flexible schedules, competitive salaries, and great employment benefits such as health and life insurance paid vacations and paid sick time.
EKG Technicians and Phlebotomists are in demand in a number of health care settings, including hospital specialty departments, physicians' offices, cardiac rehabilitation centers or clinical laboratories, and health maintenance organizations or clinics. The Student may choose to study the EKG Program only or the Phlebotomy Program only.
Graduates may apply to sit for certification through ASCP for their Phlebotomy or MedCA Certification. The EKG certification is offered through MedCA and/ or CCI as a Certified Rhythm Analysis Technician (CRAT) as an additional certification. This program is offered in the day and during the evening hours.